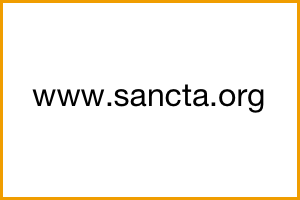 Mary, Goodbye to Jamil, Cake on May 18th!
9 and 11 a.m. Preschool/Nursery- Teddy Bears are Sick! Have your preschooler bring their Teddy Bears from home, we will have a few available for visitors.
9 and 11 a.m. Kindergarten – 6th Grade, 9 a.m. with Jamil; 11 a.m. with Lu Wright and John Hoebel and Jamil:  Mary – strong and compassionate desert woman. Join us as we explore the last feminine path to the divine left in Christianity.  Have you seen this image on a neighbor's lawn or car? Who is she?
9 a.m. and 11 a.m. Youth to service or help out. Emily is at the 8/9th Coming of Age Solo Vigil Retreat.
_____________________________________________
Announcements: 
May 11 – Jamil Scott, RE Assistant and Naropa student, will be giving the sermon and we will say goodbye. He will be working at camp as well.
May 18 –  Come for both services – 9 a.m. we honor the 8/9th grade Coming of Agers; 11 a.m. we honor the graduating Seniors, Will Searight, Annie Szczurek Davis and David Andrews. Cake in honor of all will be served between services.
Please help spread the word! Send folks to www.bvuuf.org since camp is publicized on the home page. Summer Arts Jam, June 2-6, 2014. Our popular  Day Camp for Preschool – 5th graders. We welcome "Kutandara Marimbas" for our musical experience every morning with a performance on Friday afternoon!
 Registration is now  online. Visit the Summer Camp Page for more information.
As the weather gets nicer, we need Playground Monitors from 10 – 11 a.m. between services.  Sign up online to provide a safe and comfortable experience for the children while you enjoy the sunshine! PS. Our Fire Bowl is rusted out. Can anyone donate one?
School of the Spirit is looking for creative people to fill our SpiritJam Paid Teacher Positions, as well as a Summer Supervisor and an Early Childhood Teacher. View the job descriptions at http://www.bvuuf.org/our-fellowship/employment/
Interested in being on the "School Board?" School of the Spirit Board that is. We are creating a governing council for SpiritJam to meet once a month and:
 Advise on program structure.
 Review successes and challenges.
 Provide congregational communication.
 Oversee Budget and School of the Spirit Fund.
  Integrate ARE and CYRE into a Lifespan School of the Spirit.
If you are interested, contact Katie.
Emily Conger, Youth Coordinator , youthcoordinator@bvuuf.org
Jamil Scott, Religious Education Assistant, assistantre@bvuuf.org
Melissa Williams, Youth and Intergenerational Choirs Director, melissamusic1@gmail.com
Katie Covey, Director of Religious Education, dirrectorre@bvuuf.org